Mental Floss founders to debut new HowStuffWorks podcast this month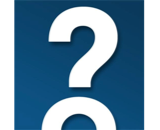 We reported earlier this year on the move of the Mental Floss co-founders into podcasting with HowStuffWorks, and now information is available about their upcoming show. The program is called Part-Time Genius, and it will blend research and expertise in tackling strange, offbeat questions. For example, the first two episodes ask whether humans could ever live without sleep and why rats are smarter than people. The first four episodes will debut on June 7, for mini-binge listening, and then new episodes will air on Wednesdays and Fridays.
"The show won't make you an expert, but if you haven't learned something hilarious and fun after spending a few minutes with us, we haven't done our job," co-host Mangesh Hattikudur said of the project.
"Our overall podcast library demonstrates that there's a huge audience of curious people in the world seeking creative, off-beat and playful content," said HowStuffWorks' Chief Content Officer Jason Hoch. "Will and Mangesh are a perfect example of the creative geniuses we're looking for as we continue to build out our talent roster."