SoundCloud app lands on Xbox One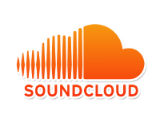 SoundCloud has launched an app that brings its music service to the Xbox One. Owners of the Microsoft video game console can download the SoundCloud app from the Xbox App Store. This program allows both free and paid users to listen to music while they play. The Xbox app includes support for the Cortana voice controls, allowing users to play or skip tracks with spoken commands.
Both major gaming consoles — Xbox and PlayStation — have been positioning themselves as all-in-one living room entertainment hubs. Xbox hosts several video and audio apps, including iHeartRadio, Pandora, TuneIn, Microsoft Groove, YouTube, and Vevo.