CISAC signs memorandum with African intellectual property group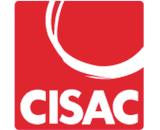 CISAC has signed a memorandum of understanding with the African Regional Intellectual Property Organisation. This arrangement is a step towards strengthening copyright, technical exchange, education, and training of organizations collecting creator revenues.
According to CISAC's Global Collections Report, royalty collections for creators in Africa increased 14.9% to $68.6 million in 2015. That's still less than 1% of global collections, but African markets do have the potential to grow.
"In today's economy, creators and creative industries are a huge driver of growth and jobs, and this is only going to escalate in the future," said CISAC Director General Gadi Oron. "African governments, like their counterparts globally, are realising that to nurture this potential, more actions are needed to promote and protect creators' rights."