Dart Music files for Chapter 11 bankruptcy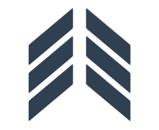 Classical music metadata specialist Dart Music has filed for bankruptcy. According to a note from founder and CEO Chris McMurty, the company will restructure through the Chapter 11 proceedings. "We believe this action will allow us to restore our company and take it to new heights," he said.
The Nashville-based company disclosed itemized debts totaling $2.57 million and estimated assets between $50,001 and $100,000. Dart Music launched in 2015 and raised $1.5 million in seed capital in May of that year.
Music metadata has long posed a problem for classical music in the digital space. Track titles and inconsistencies in information about composers or performers make it difficult to find the exact track a listener wants. Some streaming services have sought partnerships for better presentation of classical music.