Marketing agency launches Uncover Studios for podcast, multimedia production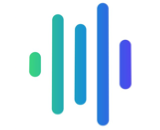 Uncover Studios announced its official launch as a marketing podcast and influencer company. The company, owned by marketing agency TMPG, creates original podcast content and multimedia marketing campaigns. In a press release, Uncover explained its work as aiming "to maximize brand impact with original podcast shows, custom content, influencer campaigns and large-scale multimedia support." It has a stable of celebrity influencers to host these campaigns and shows.
Uncover is starting with three shows due to launch "soon," according to their website. The productions are Encore, a behind-the-scenes music show hosted by rock outfit We The Kings; Unmapped with travel blogger Angelina Zeppieri; and Dark History, which explores the surprising or edgy stories behind well-known travel destinations.