YorkMix Radio launches with former Minster presenters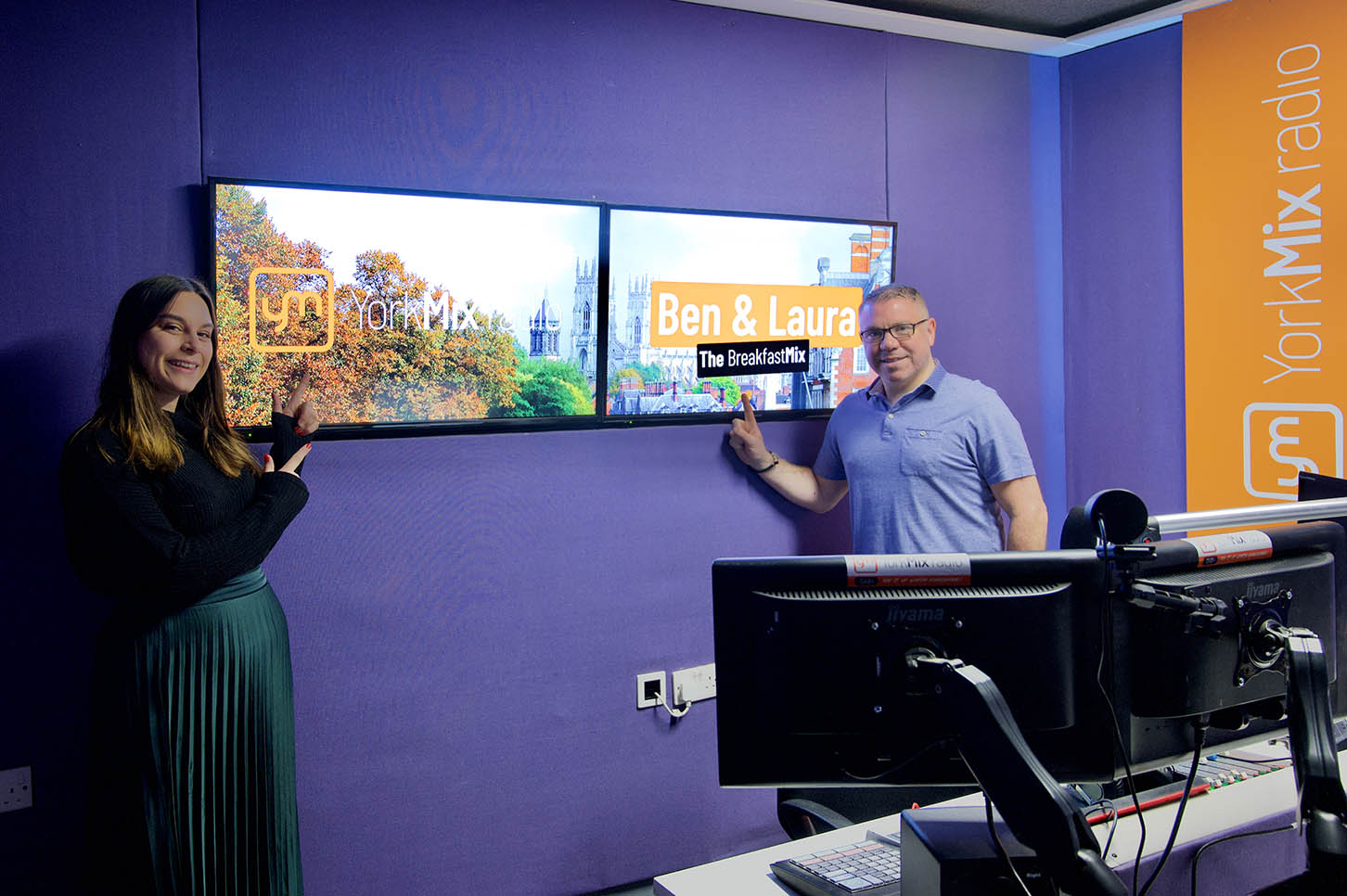 YorkMix Radio has launched on DAB in North Yorkshire after a crowdfunding campaign raised twice the target amount.
The station was established by former Minster FM presenters after the station was absorbed into the Greatest Hits Radio brand in September last year.
The schedule includes Ben Fry and Laura Castle at Breakfast, Victoria Charles in the morning, Tim Litchfield in the afternoon, David Green on Drive and Paul Spence in the evening.
After teaming up with online news provider YorkMix, the newly formed YorkMix Radio team set up a Crowdfunding campaign to gauge interest and cover the first six month's transmission costs.
"We were blown away by just how much support there was for the idea," said Managing Director and afternoon show presenter David Green.
"We knew that there was demand for the kind of local radio that we wanted to produce but we could never have imagined that we'd raise over twice the original fundraising target."
The station launched at 6:30 this morning after a period of extended test transmissions and a Christmas station, XmasMix towards the end of 2020.
To launch the station a specially commissioned piece was played documenting some of North Yorkshire's most important historical moments before the first song, Chasing Rainbows, by York band, Shed Seven.
Breakfast host and York's Town Crier, Ben Fry, said there was never any debate about the choice of song. "Shed Seven are one of York's biggest musical exports and staying true to our local roots we knew we needed a song that was routed here. Plus, it's fair to say that when we started this journey we knew we were doing nothing short of chasing rainbows ourselves!"
YorkMix will provide news content not just at the start of each hour but throughout the radio station's programmes. "YorkMix were natural partners," added Ben, "the team behind YorkMix share our love of the great city of York and wider North Yorkshire area, and they established their business in similar circumstances when their own print news industry forced change upon them a few years ago."
"Unlike the traditional model of an expensive, large city-centre studio complex we have set ourselves up with two smaller broadcast centres in York and Selby and kitted out several of our presenters with equipment to connect from their own home studios in Tadcaster, Malton and Northallerton.
"It was important to each of us that our own home towns were able to have a radio station that they could feel belonged to them. This approach means we're no longer tied to one physical location, if it happens in North Yorkshire, we can be there! We know that all things local have become more important to people over the last year as Covid 19 has forced us all to stay within close to home.
"We've ensured that we'll be able to broadcast form each of those locations and that even a future lockdown won't be able to affect the quality of programming that we're able to offer," said David.
YorkMix Radio is now broadcasting on DAB+ Digital Radio, online at yorkmix.com, on smart speakers and via free smartphone apps.