RTÉ wins Broadcaster of Year at New York Awards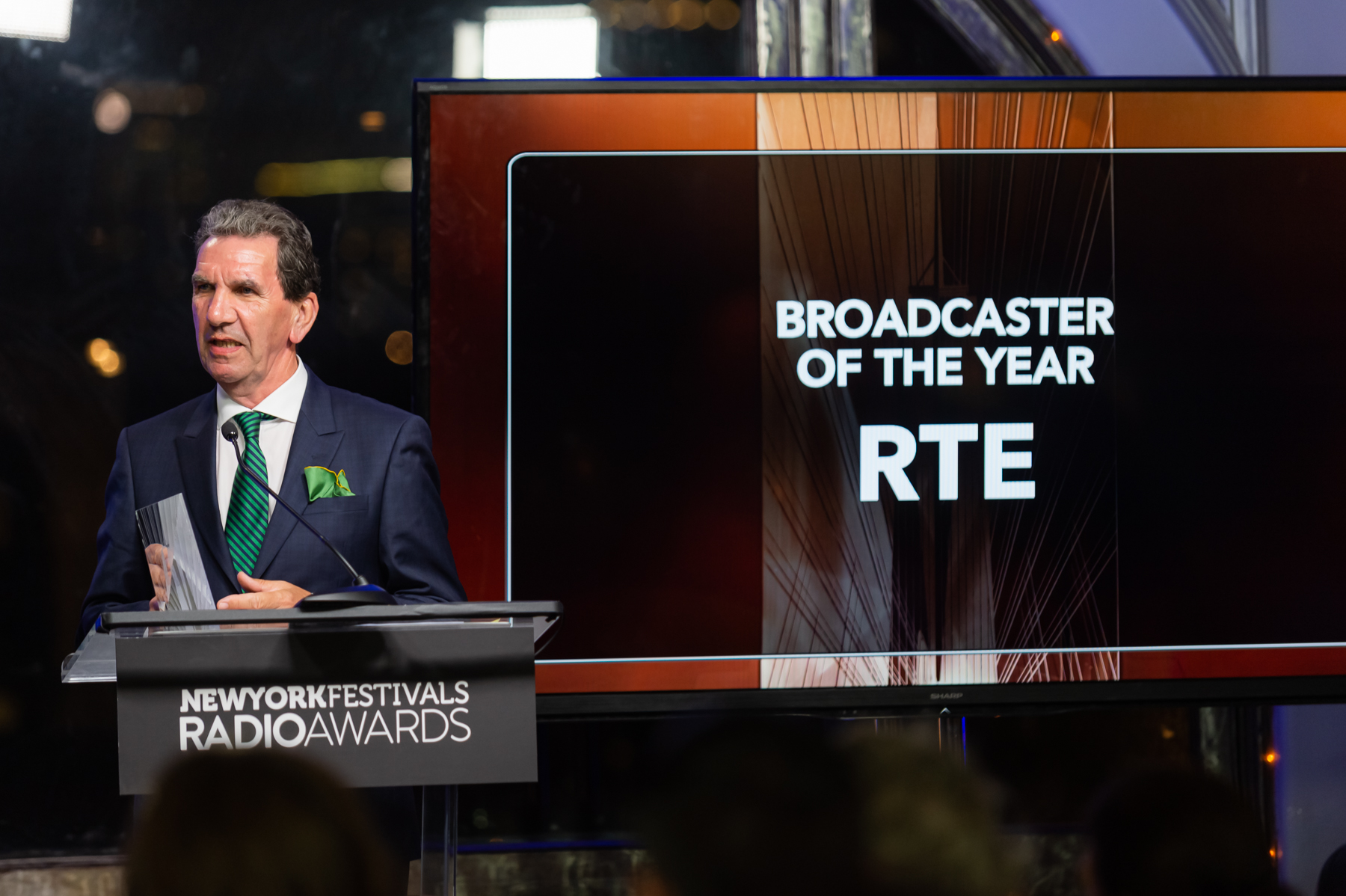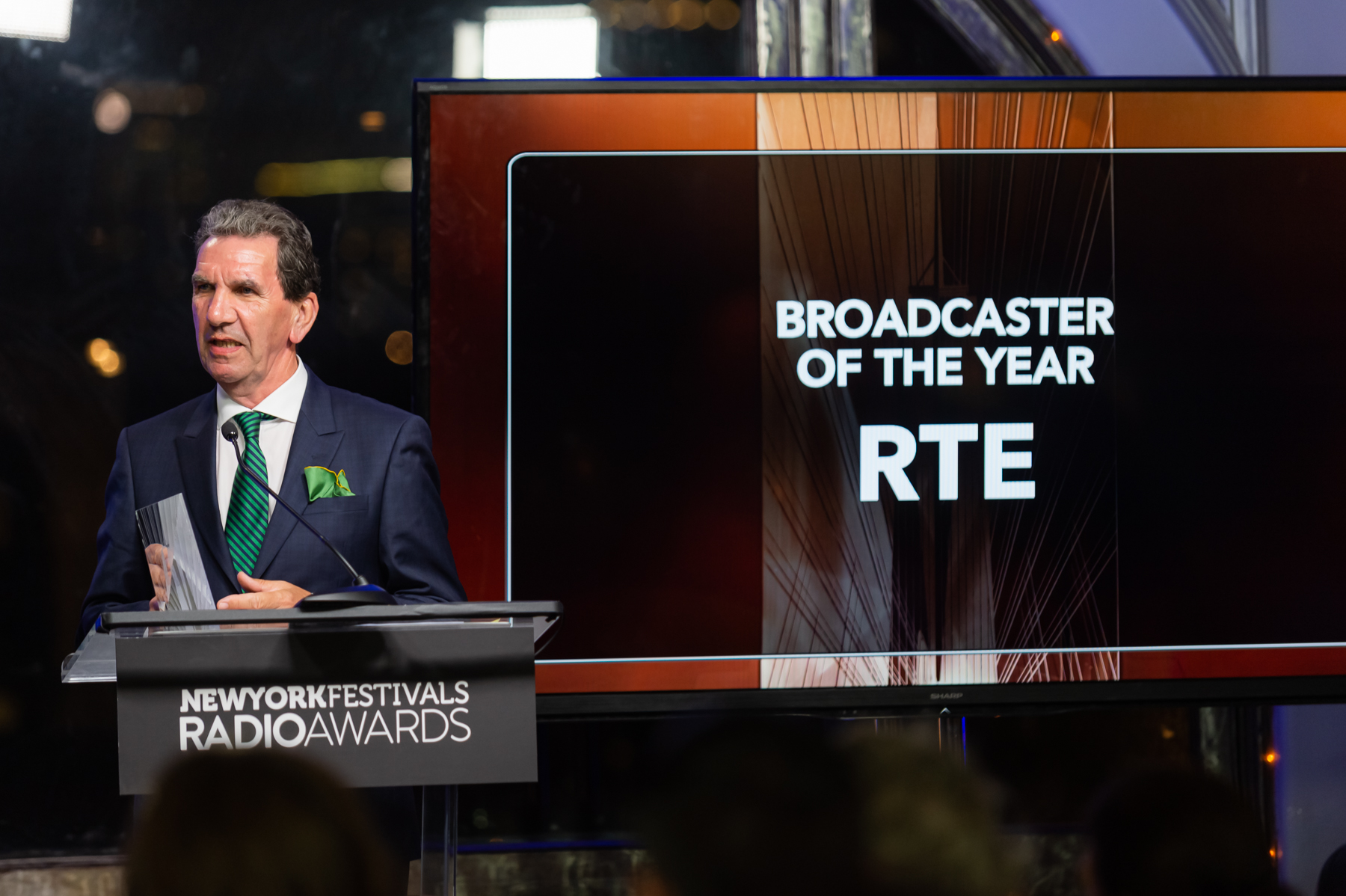 RTÉ Ireland was honored with the title of Broadcaster of Year for the third consecutive year at the New York Radio Awards 2019.
Other stations picking up awards this year include Clare FM, Newstalk, Today FM, Near FM, Ocean FM, Classic Hits and Athena Media.
Tom McGuire, Head of RTÉ Radio said: "At RTÉ Radio we are immensely proud to be 'Broadcaster of the Year' for the third successive year at the New York Festivals.
"The ultimate listening experience at RTÉ is a tribute to the production, research, sound quality, presentation and storytelling of dedicated and professional broadcasters.
"We look forward to 'Trumpeting' our success and continuing to 'make Radio great!"
In addition to being named Broadcaster of the Year, Documentary On One: Dark Snow and Emma has been awarded the Bronze United Nations Department of Public Information Award (UNDPI).
This documentary was funded through Irish Aid/Dept of Foreign Affairs and produced by Liam O'Brien and Ronan Kelly. Each year, there's just 3 UN winners chosen at the New York Festival and this is the first time that RTÉ Radio has been chosen for this special award at New York.
RTÉ Radio 1's Documentary on One won four Gold Awards, 3 silver and a bronze. Doc on One's winning categories consisted of Best for Music Special, Social Issues, Human Relations and Student Documentary. Frankenstein in the Age of Artificial Intelligence, presented and produced by Zoë Comyns for The Book Show on RTÉ Radio 1 won gold within the New Normal Culture category .
RTÉ lyric fm was been awarded 9 prizes for Best Live Sound and awarded 4 silver medals including Aedín Gormley's silver for Best Music Programme Host. Drama On One also took 9 prizes making impact in the categories of Best Digital, Best Director and Best Writing.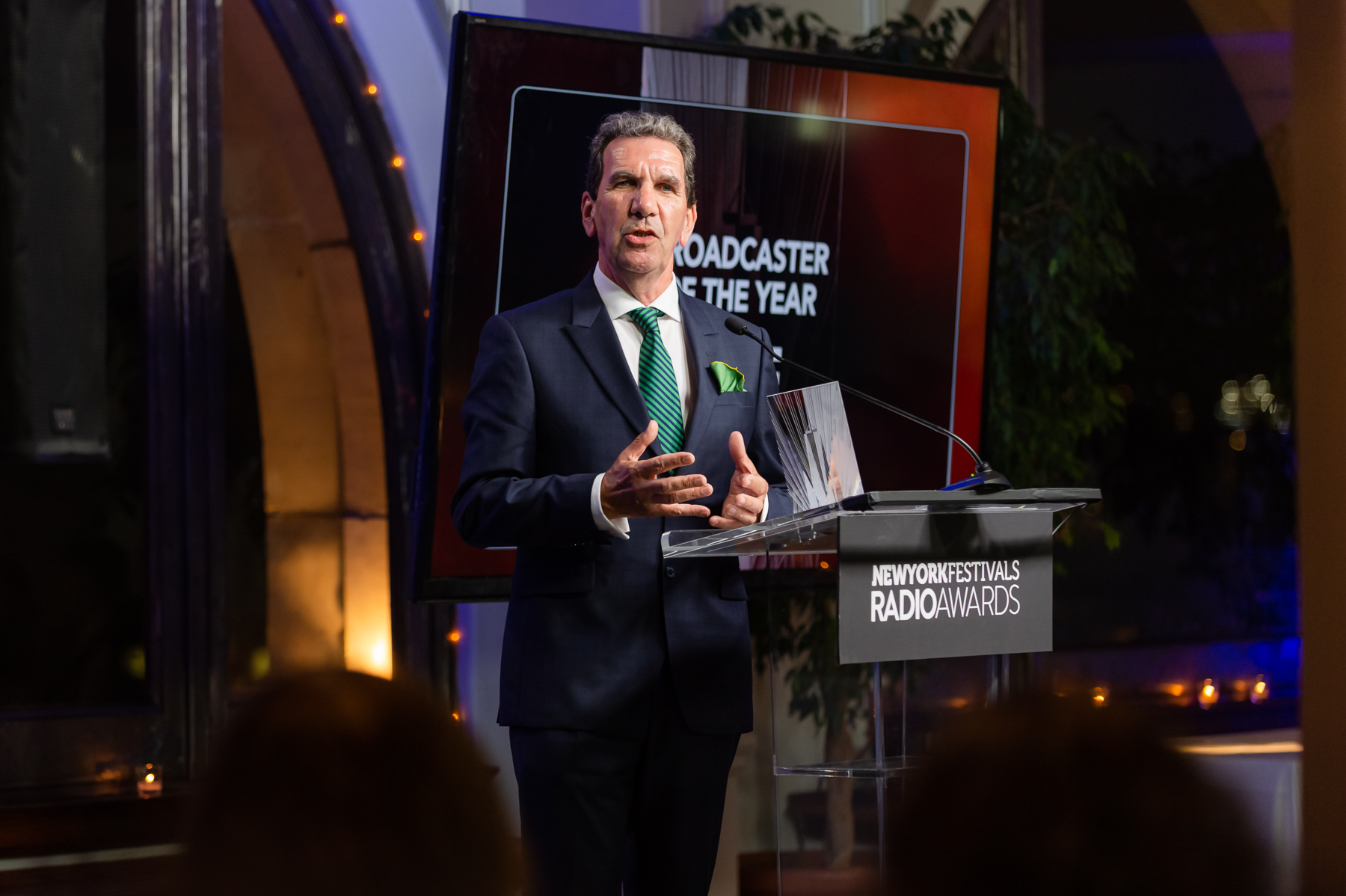 Aodán Ó Dubhghaill, Head of RTÉ lyric fm welcomed the awards saying: 'It's a wonderful affirmation of our music and arts policy at lyric fm and we know from the reaction of our audience that they enjoy the variety and diversity of our output. Thank you New York Festivals for making our 20th anniversary extra special'.
Rose Anderson, VP & Executive Director of New York Festivals International Radio Awards, added: "New York Festivals is proud to salute RTÉ as the Broadcaster of the Year for the third year in a row. The Radio Awards Grand Jury recognized their exceptional and innovative programs from drama and music specials to documentary reporting and on air talent.
"Once again, demonstrating the power of the individual voice, the depth of their subject matter and their storytelling ability. Congratulations on a brilliant year!"